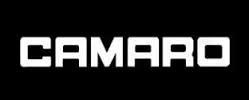 waterskiparadise@gmail.com or 0473/326005
Combinaisons, gilets, combinaisons de saut, speedsuit, aquaskin girl.                       
Wetsuits, vests, jumpsuit, speedsuit, aquaskin girl.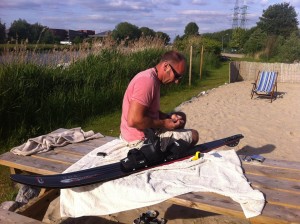 « La série 'modetec' est vraiment le top du top. Cette combinaison faite en titanium est la plus technique sur le marché. Elle vous offre une liberté de mouvement inégalée, avec une sensation unique de skier sans combinaison. Si vous cherchez un meilleur prix, la 'Blacktec' (1,5 et 2 mm) offre, elle aussi, une superbe liberté de mouvement. Elle est légèrement plus grosse et donc plus chaude.
Ces combinaisons étant taillées très petites, si vous hésitez entre 2 tailles, choisissez la plus grande.

Les gilets Camaro sont les plus léger du marché avec 420 gr affichés. Camaro est la seule marque qui offre 3 ans de garantie sur tous ses produits »

"The 'modetec series' use the best material available, like the titanium.  This is the ultimate wetsuit, offering the more flexibility. 0,5 mm of happiness!
If you are looking for super elastic one too, with a more light price, choose the 'blacktec series', witch is a little more thicker (1,5 or 2mm) but still super flexible.
 All these wetsuits are cut qui small, is you hesitate between 2 sizes, choose the bigger one.
 The Camaro vests are the lightest on the market, with a super good cut at the arm holes. Only 420 gr.
 All Camaro products are guaranteed 3 years, It's the only brand who do that."
Wetsuits
Modetec series
Taille, size: • Skin pro top 0,5mm (top), XXS-XXL, unisex
• Mono long sleeves pro 0,5mm (manches longues, jambes courtes), XXS-XXL, unisex
• Pro overall 0,5mm(manches longues, jambes longues), XXS-XXL, unisex
Blacktec series
Taille, size: • 1.0 comp shirt (top manches longues), XS-XXL, unisex. Junior,128,140,152
• Mono long sleeves pro 1,5mm (manches longues, jambes courtes), XS-XXL, unisex. Junior, 128,140,152
• 2.0 overall (manches longues, jambes longues), XS-XXL, unisex.                      Junior, 128,140,152
Vests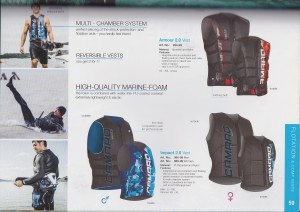 Taille, size: men, S-XXL
women, XS-XL
Jumpsuit & speedsuit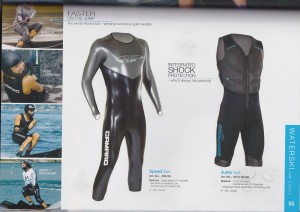 Speedsuit. Taille, size: S-XXL, unisex
Jump suit. Taille, size: S-XXL, unisex
 Aquaskin
Aquaskin:                                                         • bikini top. Taille, size: XS-XL
• wave pants. Taille, size: XS-XL
• tankini. Taille, size: XS-XL
• neo top. Taille, size: XS-XL