waterskiparadise@gmail.com or 0473/326005
Combinaisons, gilets, surfwear.                                                                                                                      
Wetsuits, vests, surfwear.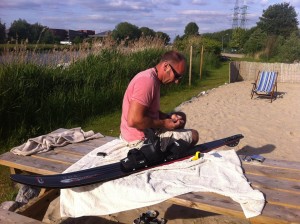 « La qualité d'une grande marque avec énormément d'expérience.   La série Bahia (p98-104), Jasmine (p84-85), Twiggy (p86) et Baja stripe (p87) offrent, pour les filles, une touche sexy et féminine absolument unique.  Les gilets O'neill sont la meilleure gamme du marché. Bien moins cher que Eagle ou Camaro. Choisissez les modèles  Bahia ( gilets; p44, P70-77) ,Slasher  ou le Slasher B comp vest. Gilets filles (p122-127). Tous les produits du catalogue 2022 sont consultables online si dessous et commandables par email.

« The quality of a big Name.
The Bahia series (p98-104), Jasmine (p84-85), Twiggy  (p86) and Baja stripe (p87) offer a feminine touch that no other brand have.
The largest selection of vests on the market ( men; code page: p44 and p70-77, women; code page: p122-127). All products of the online catalog can be viewable here under and ordered by email.
Online catalog, summer/Spring 2022
Code page

Men section
 1, men's products info
 8-15, skin, skin L/S
 24-34, reactor, hammer
 38-43, epic, hyperfreak
 44, vests and 70-77
Women section
 women's products info
 80-81, skin, skin L/S
82-83, WMS rash guard L/S and S/S
84-85, Jasmine
86, Twiggy
87, Baja stripe
88-89, wms side print S/S rashguard and L/S rashguard
92, wms blueprint full zip sun hoodle
94-97, reactor
98-104, bahia
105-111, epic
114-121, hyperfreak, psycho
122-127, comp § boyancy vests
211, size charts and warranty