waterskiparadise@gmail.com or 0473/326005
Combinaisons, gilets, surfwear.                                                                                                                      
Wetsuits, vests, surfwear.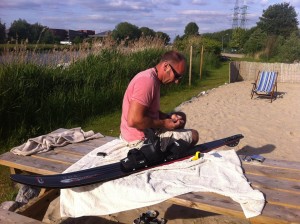 « La qualité d'une grande marque avec énormément d'expérience.   La série Bahia (p42-45), offre, pour les filles, une touche sexy et féminine absolument unique.  Les gilets O'neill sont la meilleure gamme du marché. Bien moins cher que Eagle ou Camaro. Choisissez le modèle Slasher  ou le Slasher B comp vest (homme; p30-31, femme; p52-53) .  » Tous les produits du catalogue 2020 sont consultables et commandables.

« The quality of a big Name.
The Bahia series offer a feminine touch that no other brand have (page 42 to 45).
The largest selection of vests on the market ( men; code page: p30 to 31, women; code page: p52 to 53). All products of the online catalog can be viewable and ordered.
Online catalog, summer 2020
Code page

Men section
 1, men's products info
 4-7, skin, skin L/S
 12-15, reactor, hammer
 16-23, epic, hyperfreak
 30-31, vests
Women section
 women's products info
 32-35, skin, skin L/S
36-37, WMS rash guard L/S and S/S
38-39, women's print L/S hoodie
40-41, reactor
42-45, bahia
45-47, epic
48-51, hyperfreak, psycho
52-53, comp § boyancy vests
84-85, size charts and warranty