waterskiparadise@gmail.com or 0473/326005
Combinaisons, gilets, surfwear.                                                                                                                      
Wetsuits, vests, surfwear.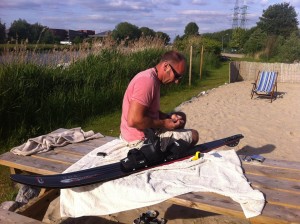 « La qualité d'une grande marque avec énormément d'expérience.   La série Bahia (p69-70), offre, pour les filles, une touche sexy et féminine absolument unique.  Les gilets O'neill sont la meilleure gamme du marché. Bien moins cher que Eagle ou Camaro. Choisissez les modèles  Bahia ( gilets; p69 + combinaisons p58-59) ,Slasher  ou le Slasher B comp vest (homme; p43, femme; p69-70) .  » Tous les produits du catalogue 2021 sont consultables online si dessous et commandables par email.

« The quality of a big Name.
The Bahia series offer a feminine touch that no other brand have (lifesaver page 69-70+ wetsuits p58-59).
The largest selection of vests on the market ( men; code page: p43, women; code page: p69-70). All products of the online catalog can be viewable here under and ordered by email.
Online catalog, summer 2021
Code page

Men section
 1, men's products info
 4-7, skin, skin L/S
 12-15, reactor, hammer
 16-23, epic, hyperfreak
 43, vests
Women section
 women's products info
 32-35, skin, skin L/S
36-37, WMS rash guard L/S and S/S
38-39, women's print L/S hoodie
40-41, reactor
58-59, bahia
45-47, epic
48-51, hyperfreak, psycho
69-70, comp § boyancy vests
84-85, size charts and warranty