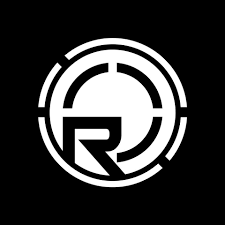 waterskiparadise@gmail.com or 0473/326005
Skis de slalom, ski de figures, fixations, cordes, palonniers, bagagerie.
Slalom ski, tricks ski, bindings, ropes, handles, bags.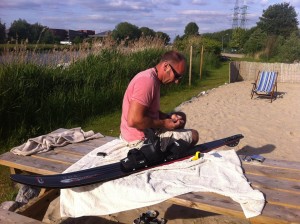 "En slalom, le haut de gamme Vapor pro build est super rapide en traversée de vague. Pour une version moins dure au niveau du flex en lithium sans graphite, mais plus stable et donc un prix plus light aussi, optez pour la version lithium 'Senate' ou la version féminine, le 'Lyric'.
Gamme de cordes et palonniers, les moins chers du marché, mais avec les mêmes matières premières que Masterline. »
"La qualité et l'expertise Radar appliqué à un ski de figures, le radar graviton, dessiné par Matt RINI. Le ski de figures du Champion du Monde du combiné, Felipe Miranda.  Un seul ski pour les mains à mains et cordes aux pieds. Il existe une version limitée, Alien invasion, dessinée par Joel POLAND "

"Top of the line slalom ski with the 'Vapor series', and a cheaper alternative with the same shape but a softer lithium flex with the 'lithium' or the girl version, 'Lyric'.
Cheapest ropes and handles of the market, but with the same materials as Masterline."
                                              "The quality of Radar products apply to a tricks ski. One ski for hands and toes". The ski of Felipe Miranda, World overall Champion. Limited version designed by Joel POLAND.
Slalom skis         
                                         Top of the line
Vapor
Pro build

white                                 black
Taille, size:63.5″/65″/66″/67″/68″/69.5″         Taille, size: 63.5″/65″/66″/67″/68″/ 69.5″
Lithium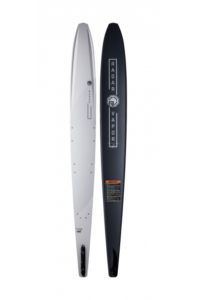 Taille, size:63.5″/65″/66″/67″/68″/69.5″
Intermediate
               Senate lithium                                   Lyric
                    Taille, size: 65″/67″/69″/ 71″                   Taille, size: 63″/65″/67″
                                                                           Kids
                       Boy                                                                       Girl
                                               Taille, size: 63″/ 65″
Tricks ski
         Graviton                                                         Graviton LTD series Joel POLAND
Taille, size; 41″/42″/43″
Boots
Front
Vapor                                                             Prime                                                     Vector
Taille, size: 41/42,43/44,45/46/47-48       Taille, size:  Small/ standard/ XL       Taille, size: Small/Standard/ XL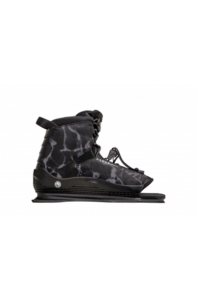 Lyric                                                                    
Taille, size: Small/ Standard/XL
         Lyric Boa                                      Vector boa
Taille, size: Small/Standard                  Taille, size: Small/Standard/XL
     Rear
        Standard RTP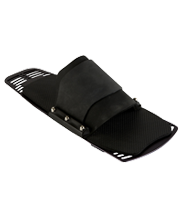 Taille,  size: XS/S, M/L, XL-XXL
Adjustable
       ARTP                                                       ARTP vector                                lyric
                   lyric boa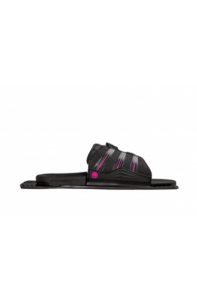 Taille, size: one size fits all, black
Ropes & handles
knotless                      Vapor custom length: 12″,13″
Bags
Taille, size: 63-67″, 68-71″ petrol                      Taille, size: one size fit all, purple/black
Neo sleeve avec protection de dérive                               Neo sleeve tricks
Taille unique, one size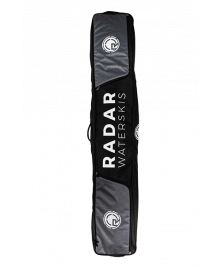 Wheelie team bag. Sac de slalom et figures avec roulettes