waterskiparadise@gmail.com or 0473/326005
Gants.                                                                                                                                                           
Gloves.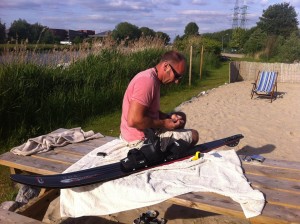 "Les meilleurs gants du marché, utilisé par la plupart des skieurs pros. Le meilleur grip, pour un toucher incomparable sur le palonnier. »
"Best gloves on the market, used by almost every Professional skier. Best grip, no more, no less."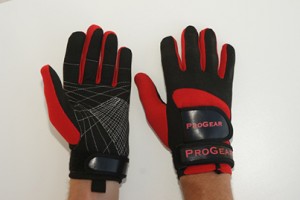 Progear gloves features
Special amara grip
Reenforced palm
Double stitched
Pull-up strap
Taille, size: XXS / XS / S / M / L
World Champion Gloves
designed by Clint Stadlbaur   

ProGear unique design provides a tight fit and excellent grip while reducing forearm fatigue thanks to its "no gadget" concept.